TestTree launches the 1st ATSC 3.0 analyzer designed for field measurements at NAB Show 2019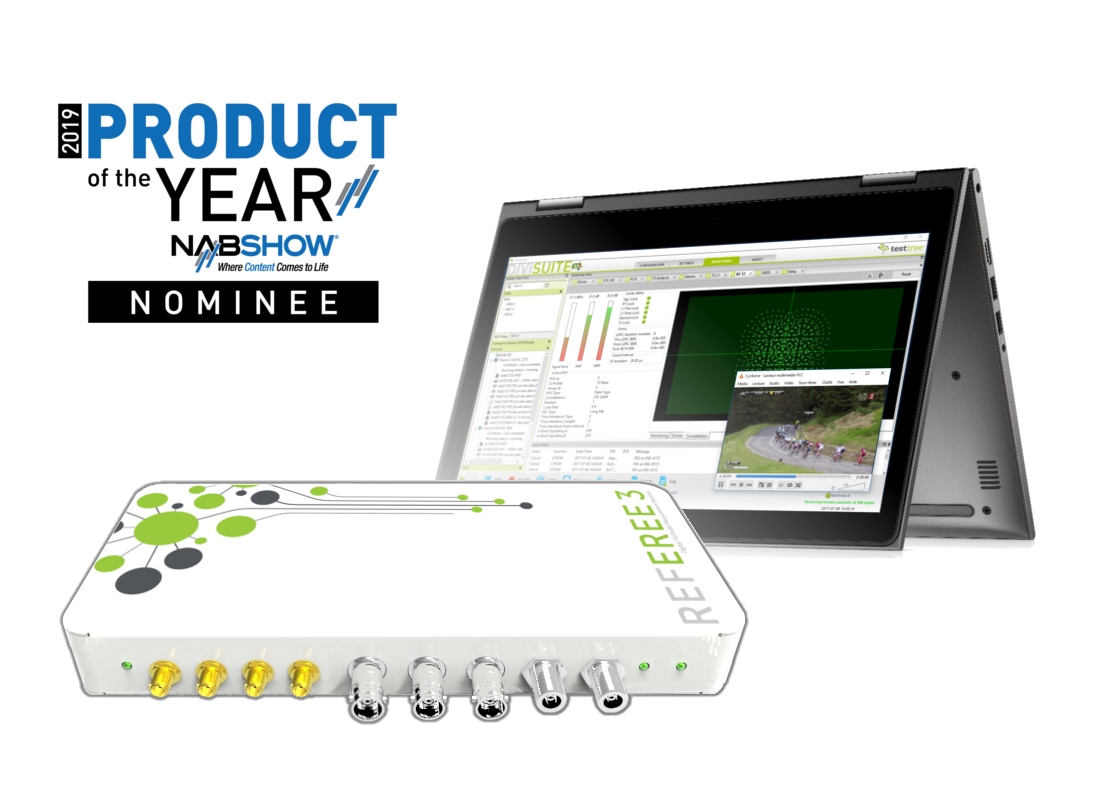 TestTree, a worldwide leading developer of test and monitoring equipment and group member of ENENSYS, has today announced that it will launch ReFeree 3, its new ATSC 3.0 field analyzer at NAB Show 2019 in Las Vegas (08-11 April 2019). TestTree's solutions will be demonstrated on ENENSYS Booth #SU6102.
Ensuring that end-users can receive good quality TV is the main concern for anyone working through the media delivery chain. From contribution to field distribution through head-end processing, ATSC 3.0 content has to be processed with the intention of delivering the best quality TV.
In that sense, Broadcast Operators must ensure that ATSC 3.0 coverage is flawless and compliant with their SLA engagements to Content Providers; Regulators must ensure that ATSC 3.0 coverage is optimized for everyone to receive; Manufacturers must ensure that ATSC 3.0 content is well decoded by their equipment. ReFeree 3 offers the only compact solution able to efficiently put oneself in the final customer shoes.
USB-self powered and lightweight (660g), ReFeree 3 is your best ally on the field and in the lab. Able to receive live ATSC 3.0 and ATSC 1.0 RF signals and compatible with all other terrestrial, cable and satellite broadcast standards, ReFeree 3 provides calibrated measurements of the reception quality, with a live display of the constellation, spectrum and SFN echoes, detail of the frame structure and modulation parameters, as well as the live decoding of the video and audio content. Its Ethernet and SFP input connectors also allow ReFeree 3 to receive and analyze the STLTP stream coming from the gateway, down to the video.
"With ReFeree 3, TestTree aims to provide Broadcast Operators, Regulators and Manufacturers with their ATSC 3.0 chain's missing link. Our portfolio now covers all use-cases around ATSC 3.0 deployments, providing a complete QoS and QoE test and monitoring solution for our users. We are excited to showcase these latest developments at NAB Show 2019 and invite attendees to visit our stand throughout the show" said Jean-Pierre Thomas, TestTree Director.