Payment 100% secure
SHIPMENT AREAS
European Union: Austria, Belgium, Bulgaria, Croatia, Cyprus, Czech Republic, Denmark, Estonia, Finland, France, Germany, Greece, Hungary, Ireland, Italy, Latvia, Lithuania, Luxembourg, Malta, Netherlands, Poland, Portugal, Romania, Slovakia, Slovenia, Spain, Sweden, United Kingdom.
48H SHIPMENT
Products marked with the 48H Shipment label, bought in their Full Option Package, are shipped within 48H from payment validation.
If an order combines both 48H Shipment eligible and non-eligible products, the 48H maximum shipment is not possible.
CARRIER
Upon payment validation, the products are prepared for shipment and a tracking number is provided.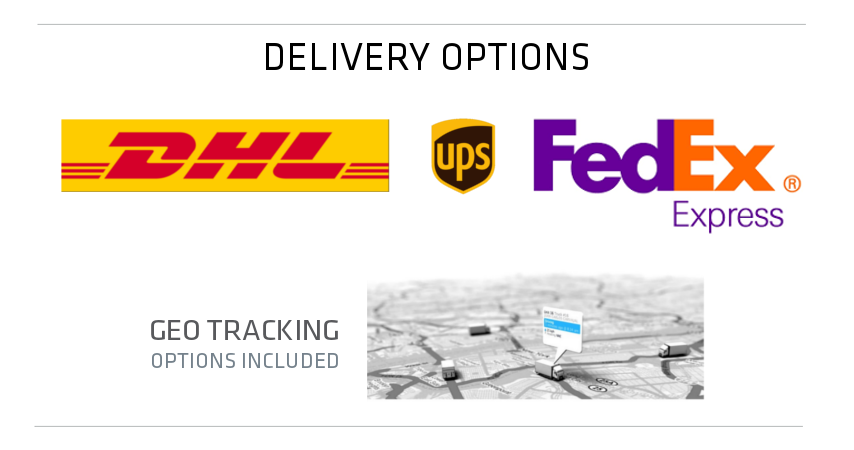 PAYMENT METHODS
Credit Cards: Master Card, Visa
Bank Transfer
CREDIT CARD
Credit Card  such as Master Card and Visa payments are performed under an encrypted network and a secure method of transmission provided by our partner CIC bank, via its Monetico Payment solution. When processing payment, you are automatically redirected toward CIC transaction servers which handle the all operation while meeting the latest security requirements.