Portable RF Capture & Playback
RF-Catcher + Application Suite
The most compact RF Capture & Playback device and spectrum analyzer. Covering a frequency range from 70 MHz up to 6 GHz, RF-Catcher can Record & Play real-time RF bandwidth of up to 55 MHz.
You must select at least 2 options.
This price is only valid within the European Union territory. This price is EXW Rennes and does not include: VAT, delivery, customs and additional fees. For purchase outside of EU please contact us.
You want to buy more than 10 products? Please contact-us.
Applications
Chipset, STB/TV field test debugging (a great tool to support your pre-sales team)
Handy demonstration setup: bring real RF sources into your laptop
Radio/TV Broadcast/Telecom RF troubleshooting
Test automation (CLI): plan & trigger capture/playback tasks
Telecommunications Regulation Agencies validation tool
Benefits
Compact, easy & simple usage: no need for RF experts to capture field RF signals (ex: DAB/FM, TV broadcast, Satellite broadcast, Wi-Fi,…), your sales force can do it for you anywhere in the world
RF sources stored on a PC: easy to duplicate/transfer between headquarter and regional sites
Non proprietary IQ files; IQ file format converter available in the Application Suite
RF-Catcher allows experimentation of a wide range of signals including Radio (FM, DAB…), TV broadcast (DVB-T/T2, C/C2, ISDB-T/Tb, etc…), cellular, Wi-Fi, up to satellite signals (DVB-S/S2). The RF-Catcher is equipped with LNB control for frequency down conversion of Ku/C bands.
The integrated GNSS receiver provides precise location information; KML file, metadata, NMEA compatible.
Portable and compact, the RF-Catcher is used along with a PC through USB3 connectivity. The RF-Catcher is compact, robust, lightweight (600g) and cost-effective: your technicians and engineers can bring it everywhere in their hand bag
The RF-Catcher Application Suite consists in a number of software applications that allow to extend the RF-Catcher Starter Kit functionalities. All these applications are grouped in a new all-in-one launcher featuring device information, license status and applications launch.
Record & Play real-time RF bandwidth
Frequency range: 70 MHz up to 6 GHz
Bandwidth: up to 55 MHz
Suitable for: radio (FM, DAB…), TV broadcast (ATSC 3.0/1.0, DVB-T/T2, C/C2, S/S2, ISDB-T, etc…), cellular, Wi-Fi
Non proprietary IQ file format
Test Automation: Command Line interface provided
Portable (600g) and Self-Powered
Connected via USB 3.0 with the RF-Catcher application running on the PC
Windows 7/8/8.1/10 support (x64)
IQ capture records: stored on the PC internal disk (SSD)
PC minimum requirements: Core i5/i7, 4GB of RAM, USB 3.0 connectors, SSD storage
AUTOTEST tool for PC performance check: loss free bandwidth capacity for capture & playback
Satellite Capture
The integrated LNB controller allows DVB-S/S2 IF signal capture
Radio Capture & Playback
FM record & playback, complete FM spectrum display
DAB, DAB+ record & playback (TPEG, Infotraffic, HD-Radio)
Combine 2 devices to record the FM/DAB switchover (Master/Slave)
Test Coverage & Drive Testing
Internal GPS/GLONASS receiver
NMEA compatible, KML file generation
RF signal power measurement and GPS location in report files (Google Earth compliant)
GPS/GLONASS Signal Capture & Playback
Capture & playback the GPS/GLONASS signal from active GPS antenna and via an active GPS splitter

RF Capture & Playback Application
Easy to use & responsive: high degree of parameterization for measures
Spectrum analysis: FFT type and size, frequency markers, power in-band
RF capture: variable acquisition bandwidth up to 55 MHz, variable gain, automatic gain setting (AGC), rolling buffer mode
RF playback: variable attenuation
Waterfall section: bursts & transients detection (Wi-Fi, 4G…)
Status indicators for IQ sample transfer over USB 3.0: ADC loss, LNB loss, In Band saturation, Out of Band saturation
DC offset removal

TaskScheduler (optional app.)
Automatic capture/playback time scheduling
For capture tasks: generate report files containing RF power measurements for different frequency markers
Visualize your results in real-time!

Event Trigger (in-app option)
Trigger RF records/playbacks based on several events:
EdgeProbe monitoring alarms (RF, TS, T2-MI, BTS): keep a proof of the issue
Input signal level going out-of-range
Frequency marker signal level going out-of-range (interference detection and characterisation)
Hardware trigger: several RF-Catcher devices can be chained to synchronize RF captures/playbacks (ideal for FM/DAB switchover)

RF TroubleMaker (in-app option)
The perfect lab tool for real conditions testing: playback an alterated RF signal
Noise Generator: Gaussian, Impulsive
Channel Simulator: add up to 24 paths to the RF signal and visualize the alterated RF spectrum (Delay, Doppler)

IQ Converter (optional app.)
Tool for IQ file format conversion
Supported formats: Eiden, IZT, Lumantek, Adivic, A74, ARB…

IQ Splitter (optional app.)
Tool for IQ file time cut and resize
Optimize the IQ files network transfer by keeping only the most important part of an RF capture!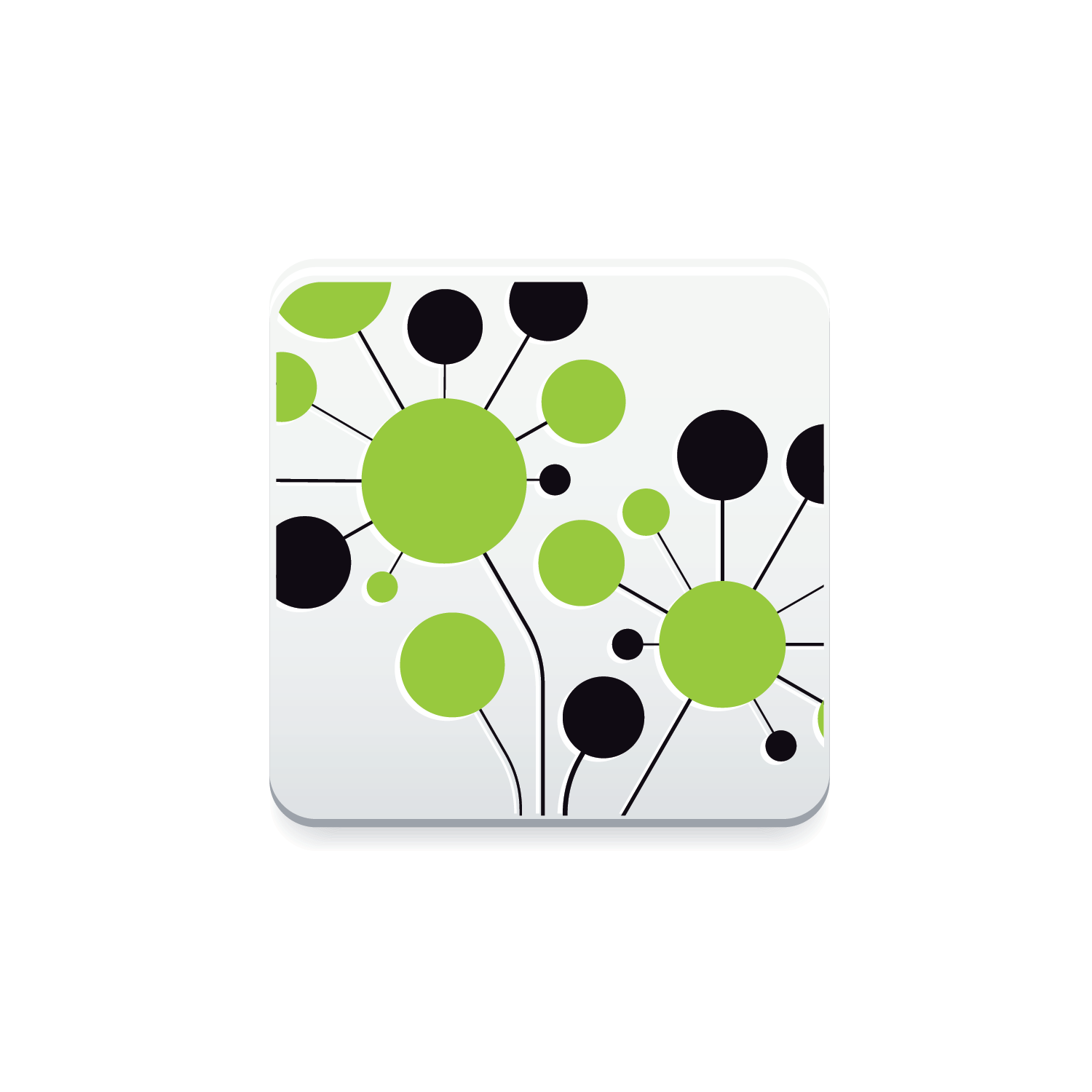 DiviSuite-IP (optional app.)
MS Windows OS application providing complete TS/T2-MI analysis of baseband streams (IP, File based), with TS recording and playback capabilities.
Floating license for 1 user
More details on DiviSuite-IP dedicated product page
TECHNICAL CHARACTERISTICS
2x RF inputs, 2x RF outputs for RF Capture & Playback (SMA/F connectors)*
Variable bandwidth from 1 up to 55 MHz
Automatic filtering: harmonic suppression for playback, out of band signal suppression for capture
RF reception:
• Status indicators: USB connection / IQ sample loss / In band saturation (ADC) / Out of band saturation (LNA)
• FFT display: Spectrum measurements: FFT resolution, FFT markers insertion / Averaging functions: RMS, min/max hold / FFT window functions: rectangular, Hamming, Blackman, Hann…
• Signal waterfall plot (three-dimensional spectra)
• Power in band measurement
Trigger mode for synchronized capture/playback between several devices
RF capture: variable gain, automatic gain setting (AGC), rolling buffer mode
RF playback: variable attenuation
Lightweight and compact 163 x 115 x 32 mm, 600 g, 3 W typical power consumption
Connected to PC via USB3.0 connectivity (SuperSpeed) (USB2 backward compatible, but with lower performances due to limited USB2 bitrate)
IQ files stored on the PC: 12 Msps sample rate, 170 min of record = 512GB
Nonproprietary IQ file format, compatible by Matlab software
Integrated GNSS (GPS, GLONASS) receiver: KML file, metadata, NMEA protocol
Compatible MS Windows 7/8/8.1/10 (x64 versions only)
*Both input/output connectors cannot be used at the same time
RX MODE - Frequency
Frequency band

70 MHz to 6.0 GHz

Frequency resolution

1 kHz

Real-time bandwidth

1 MHz to 55 MHz

RBW (Resolution bandwidth)

30 Hz (for 2 MHz) to 210 kHz (for 55 MHz)
Noise
Noise Figure

< 8 dB

Phase Noise at 10 kHz

*

1200 MHz

-91.3 dBc/Hz

3200 MHz

-85.2 dBc/Hz

5000 MHz

-82 dBc/Hz

Noise Floor / Sensitivity

-110 dBm
IF Band
ADC resolution

12-bit

Sampling rate

61.44 Msps max
RF Input Characteristics
Input Dynamic Range

-110 to 0 dBm

Input Level Resolution

1 dB

Max Peak power*

0 dBm

Max DC input*

± 15 V

*Absolute maximum ratings

*
Gain Range (1dB step)
800 MHz

0 to 74 dB

2300 MHz

0 to 73 dB

5500 MHz

0 to 65 dB
IIP3
1200 MHz

7.2 dBm

3200 MHz

8.4 dBm

5000 MHz

15.2 dBm
Storage
512 GB @ 12 Msps

170 min

512 GB @ 24 Msps

85 min

512 GB @ 40 Msps

50 min
TX MODE - Frequency
Frequency band

70 MHz to 6.0 GHz

Frequency resolution

1 kHz

Real-time bandwidth

1 MHz to 55 MHz
Phase Noise at 10 kHz
1200 MHz

-91.3 dBc/Hz

3200 MHz

-85.2 dBc/Hz

5000 MHz

-82 dBc/Hz
RF Output Characteristics
Attenuation range

0 to 89 dB

Amplitude resolution

0.01 dB

Power output

5 dBm max

Max DC output

± 15 V
INTERFACES
RF input

1x SMA-type female – 50 Ω 1x F-type female – 75 Ω (up to 2 GHz)

RF output

1x SMA-type female – 50 Ω 1x F-type female – 75 Ω (up to 2 GHz)

1PPS/Trigger input

1x SMA-type female – 50 Ω

Trigger output

1x SMA-type female – 50 Ω

10MHz

1x SMA-type female – 50 Ω

GPS

1x SMA-type female – 50 Ω

Power & Data

1x USB3 B-Type

Auxiliary power

1x USB3 B-Type
PHYSICAL
Dimensions

163 x 115 x 32 mm / 6.4 x 4.5 x 1.2 in

Weight

600 g

Power supply

USB self-powered

Auxiliary power

USB connector (additional power supply for satellite captures using LNB controller)

Power consumption

3 W
ENVIRONMENT
Operating temperature

-20°C to +55°C

Storage temperature

-20°C to +70°C
PC MINIMUM REQUIREMENTS
Core i5/i7 processor
4 GB of RAM
USB 3.0 connectors
SSD for storage (Solid State Drive)