TestTree at NAB 2018 Booth #SU6521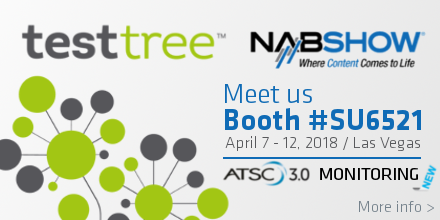 NAB Show 2018 Preview
TestTree develops innovative Test & Monitoring equipment for Digital TV and Radio. Since its creation, TestTree is working on novelty products and solutions based on latest technologies and standards, such as ISDB-T/Tb, DVB-T2, ATSC 3.0,…
TestTree is providing the most comprehensive solution for testing & monitoring any Broadcast Network (Terrestrial/Cable/Satellite/IPTV-OTT).
This year main announcement is a new solution for increasing the Quality of Service of your ATSC 3.0/1.0 Network!
Come and see our latest innovative products!
TestTree presents new solution for ATSC 3.0/1.0 monitoring 24/7
Leverage on your coming to NAB Show 2018 to see TestTree's new ATSC 3.0 Test & Monitoring solution.
TestTree highlights two main products: its ATSC 1.0/3.0 Monitoring probe called EdgeProbe Advanced ATSC, working with the ATSC 3.0 USB Modulator and RF Spectrum Analyzer/Recorder/Player called ATSC 3.0 LabMod.


EdgeProbe Advanced ATSC – for ATSC 3.0/1.0 24/7 Monitoring
The ideal tool to achieve 24/7 monitoring of the quality actually delivered by your ATSC 3.0/1.0 network.

RF Signal Quality Monitoring
Tx Sites: SFN Synchronization, Out-of-Band
Field Interference: Echoes, TxID
STL TP support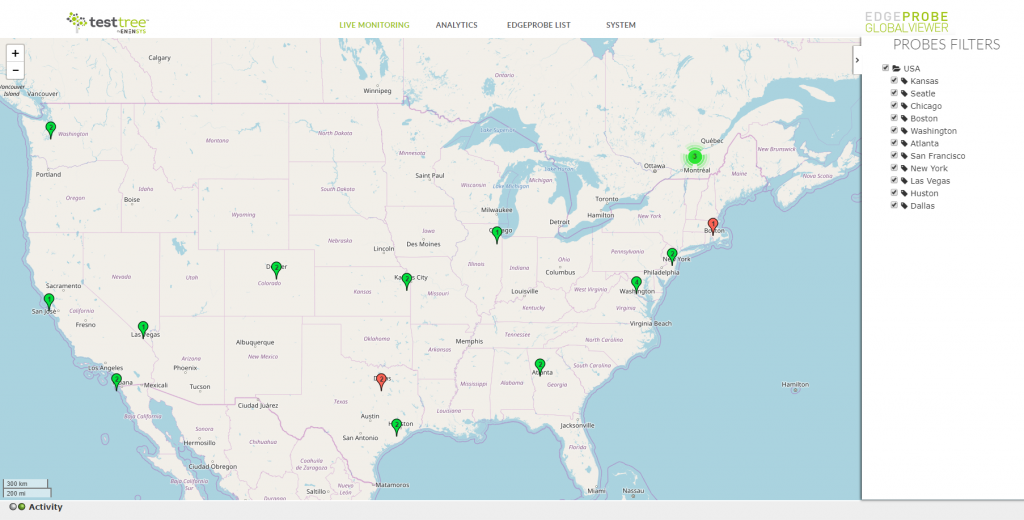 GlobalViewer: ATSC 3.0/1.0 Network QoS
ATSC 3.0 LabMod – for ATSC 3.0 modulation and RF Spectrum Analysis/Record/Playback
The first STL Gateway compliant ATSC 3.0 modulator for Lab! Compact, portable and easy-to-use, LabMod generates live ATSC 3.0 RF signals or IQ pattern files supporting the whole ATSC 3.0 standard with LDM support.
ATSC 3.0 LabMod is the perfect modulator for discovering ATSC 3.0 standard, also able to record live ATSC 3.0 transmission in different places over the world and playback them to test your receiver. LabMod is compact, robust, lightweight (600g): your technicians and engineers can bring it everywhere in their hand bag and measuring trucks. LabMod is used along with a PC, running ATSC 3.0 LabMod software, through USB3 connectivity.
Generate live ATSC 3.0 RF signals (STL Gateway compliant, LDM support)
Test Automation
Spectrum Analysis and Out-of-Band
Live RF Capture in the Field
GPS Localisation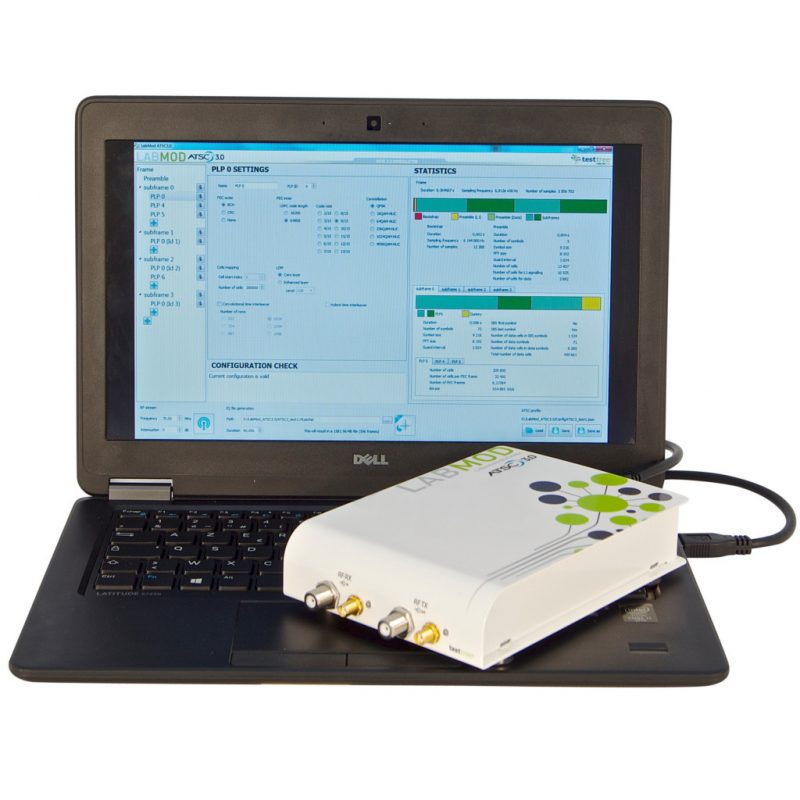 Already on sale: ATSC 3.0 LabMod dedicated product page
Arrange your appointment!